Speaking, Seminars & Workshops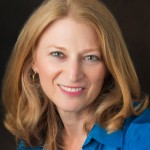 Lyssa Menard, PhD, is a media personality, Northwestern University assistant professor, and sought after speaker whose fast paced entertaining style inspires and educates people to take charge of both business and lifestyle by incorporating "15º shifts" in their daily lives.
Dr. Menard has been speaking for 20 years to a wide variety of audiences ranging from 10 to 10,000 including corporations, physicians, other health care professionals and the lay public.
  
Dr. Menard's signature talk focuses on the "The How of Change" in business and personal life. She also speaks on getting unstuck, harnessing stress for success, weight loss, wellness,  and her Small Business Success System.
The following topics can be tailored to fit your audience and the level of depth you prefer. Length can range from a 1-hour overview lecture to a 3-day experiential workshop.
The Menard Small Business Success System
Beating the Small Business Odds to Survive and Thrive: Small Business Breakthrough™ to the Rescue

Have a Booming Business and a Life You Love: Intro to Best Management Practices

Attract, Inspire, & Retain Employees You Love (and Who Love You)

Manufacture More Time: Process Management for a Streamlined System and a Business that Hums

Creating the Creative Team

Revamp Your Value Proposition: How to Appeal to the Loyal Customers You Love

Thrive Through Change: Business Turn Around from Tortoise to Giselle

Solopreneur's Survival System
Executive Edge
The Happy and Healthy Executive's Manifesto: Carving Out Time to Get Into Action

Self-Assessment for The Conscious CEO

Squeezing Exercise In: A Sneaky, Stealth-System for Executives
General
Strategies for Change: Simple Solutions for the Stubbornly Stuck

The Unstuck Jumpstart: Surviving to Thriving in 28 Days

Keeping Up: Surviving and Thriving in a Rapidly Changing World

Mindfulness and Meditation for Time Management: Slow Down to Get Ahead